Print reparaties
Het testen en nameten van printen.
We streven altijd zoveel mogelijk erna om print reparaties die bij ons wordt aangeboden in de werkplaats te testen alvorens naar een klant terug te sturen. Helaas is het niet altijd mogelijk om de reparatie volledig te testen. Dit komt vaak omdat de reparatie deel uit maakt van een grotere installatie. Die moeilijk te simuleren is.
Het meten en testen met een VI-Trace systeem.
De PC-Boards, regelaars, HMI's etc. die bij ons aangeleverd worden waarvan de unit niet onder spanning kunnen testen. Hebben we een VI-trace unit aangeschaft.
De unit werkt met een kleine spanning op één of twee probes. Door deze t.o.v. aarde te meten ontstaat er een spanning/stroom grafiek. Door de grafiek juist te interpreteren kan men zien of een component defect is of mogelijk een te grote afwijking.
Ook zal de VI-trace laten zien de doorlaatspanningen, weerstanden. Hierdoor kunnen we inzichtelijk maken van de werking van component.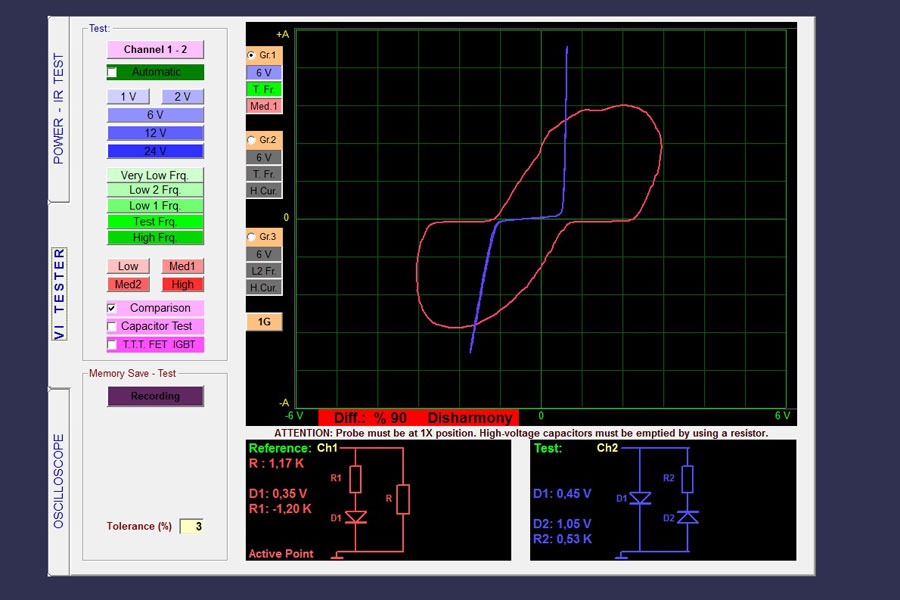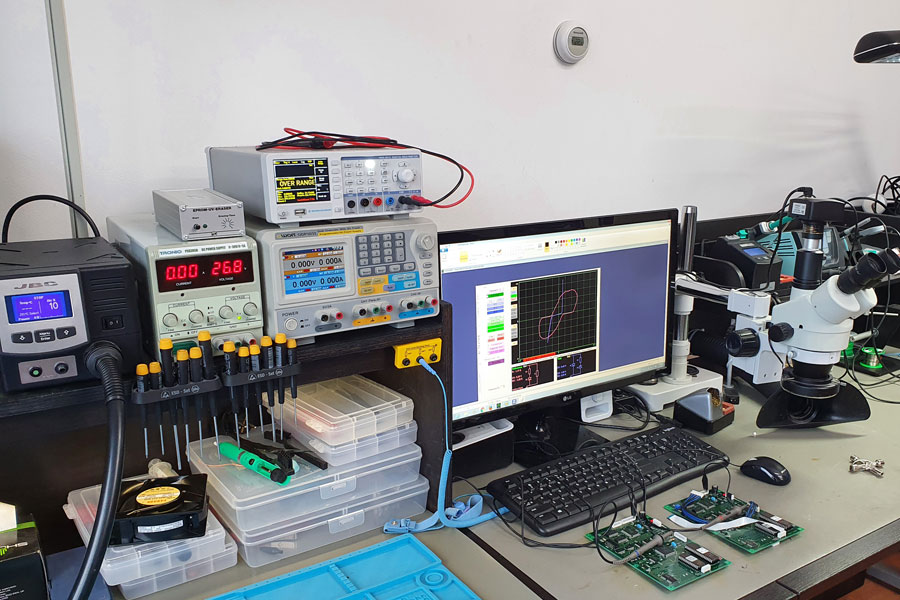 Meten vanuit het geheugen.
Als we een PC-Board hebben, dan kunnen we deze inmeten en opslaan. Door één of meerdere foto's te maken van een PC-Board kunnen we meetpunten aangeven. Het systeem zal dan bij elk meetpunt de waardes en bijbehorende grafiek opslaan.
Zodat we op een veel later moment als dezelfde PC-Board uit dezelfde serie ontvangen. Deze met de meetwaardes uitgeheugen kunnen testen.
Meten met dubbel kanaal.
Ook kunnen we PC-Boards met een dubbele kanaal meten. Dit betekent dat we een goede PC-Board naast een defecte PC-Board kunnen meten. Door deze methode kunnen we snel en adequaat een storing vinden in een PC-Board. Het systeem zal zelf aangeven als een meetwaarde afwijkt.
Onderhoud van een PC-Board.
Omdat we elk component kunnen testen op zijn waardes, kunnen we ook bepalen of een component nog aan zijn specificaties voldoet. Hiermee kunnen we voorkomen dat een PC-Board uitvalt.