PC Board repair
Testing and measuring of PC Boards.
We always strive as much as possible to test repairs offered in our workshop before returning them to a customer. Unfortunately, it is not always possible to fully test the repair. This is often because the repair is part of a larger installation. Which is difficult to simulate.
Measuring and testing with VI-Trace system.
The PC Boards, controllers, HMIs, etc. that are supplied to us, whose unit cannot be tested under voltage. We have purchased a VI-trace unit.
The unit operates with a small voltage on one probe. By measuring this relative to earth, a voltage / current graph is created. By correctly interpreting the graph, you can see whether a component is defective or possibly an excessive deviation.
Also, the VI trace will show the forward voltages, resistances. This allows us to provide insight into the operation of the component.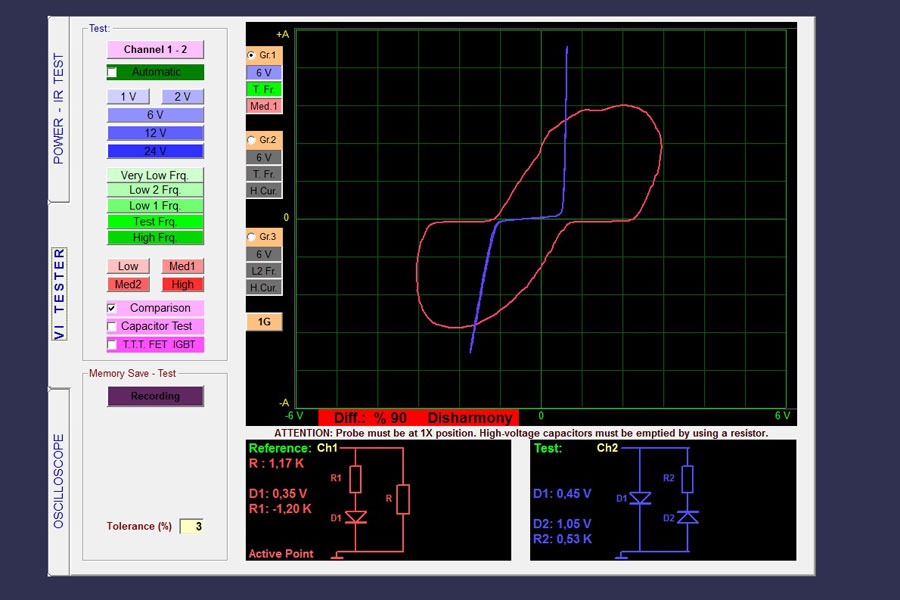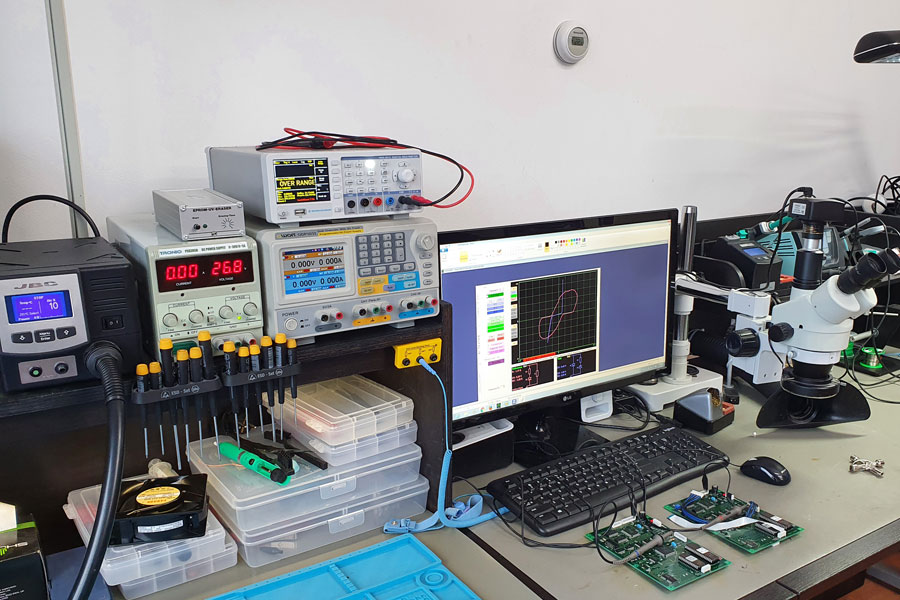 Measure from memory.
If we have a PC-Board, we can measure and save it. By taking one or more photos of a PC-Board we can indicate measuring points. The system will then save the values ​​and associated graph for each measuring point.
So that we receive the same PC-Board from the same series at a much later time. Being able to test these with the measured values ​​from memory.
Measure with double channel.
We can also measure PC Boards with a double channel. This means that we can measure a good PC-Board next to a defective PC-Board. This method allows us to quickly and adequately find a fault in a PC-Board. The system will indicate itself if a measurement value deviates.
Maintenance of a PC-Board.
Because we can test each component for its values, we can also determine whether a component still meets its specifications. With this we can prevent a PC-Board from failing.